Offer expires 11/29/23 11:59 PM PST. Cannot be combined with other offers. Cannot be applied to previous purchases or items marked as final sale. Cannot be exchanged for cash. Cannot be used for the purchase of gift cards.
TOP SEARCHES
Backpacks
Laptop Bags
Allyn Tote
Toiletries Bag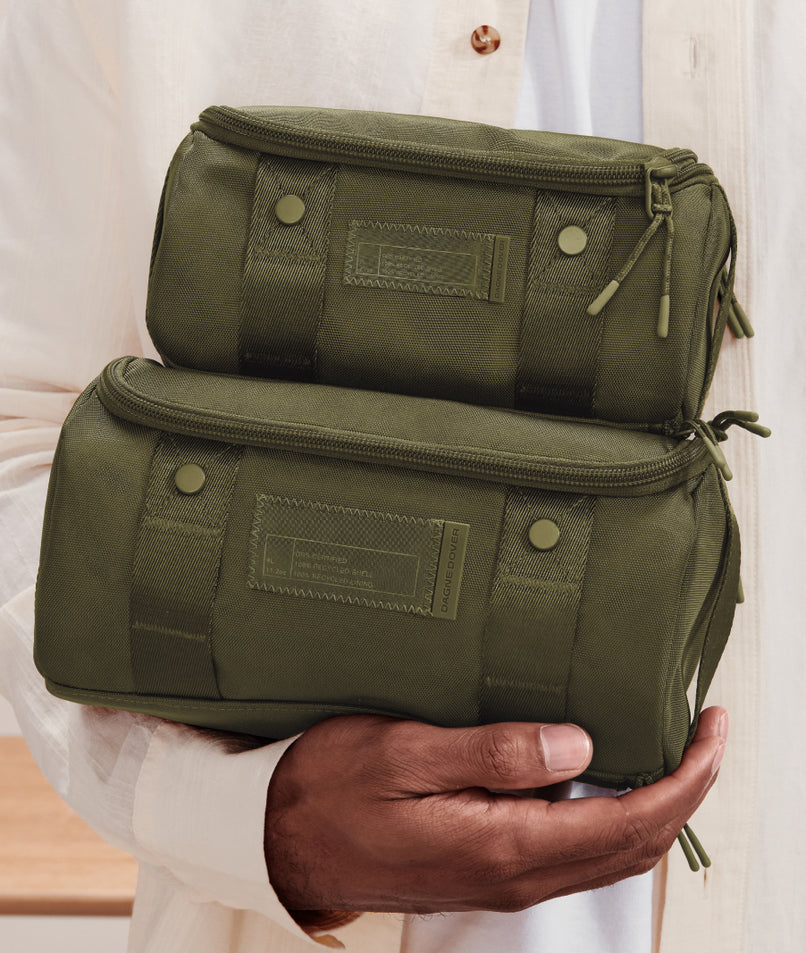 100% Recycled 900D Poly GRS Certified
Our recycled polyester lineup is expanding to new, eco-friendlier heights with the exciting addition of 900D. Crafted from recycled plastic bottles, this ultra-durable material makes its Dagne debut in our Travel Drop 1.0 collection. Built to withstand big trips and daily wear too, it's lightweight and water-resistant, making it ideal for any adventure. The "D" in 900D stands for denier," aka the material's density. The higher the denier, the stronger and more durable the fabric tends to be. This sustainable, tough fabric is low maintenance and up for whatever comes your way. Now you can travel easy with the lightweight fabric that's light on the planet, too.
REPREVE®️ Recycled Poly
We're excited to introduce REPREVE®️ recycled polyester to our lineup. REPREVE®️ is a durable, versatile material that allows us to transform recycled bottles into bags that are a whole lot cooler than plastic pollution. This process involves less water, energy, and greenhouse gases than it does to create virgin fibers.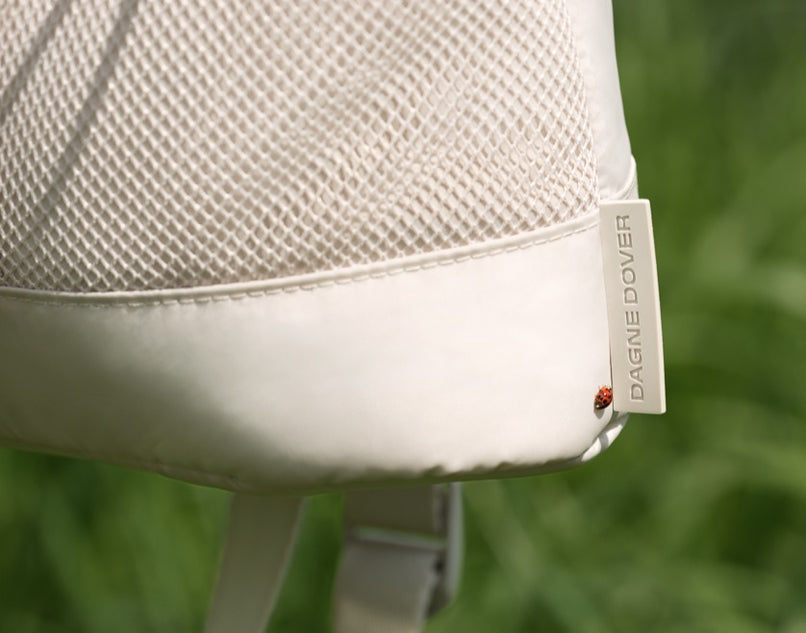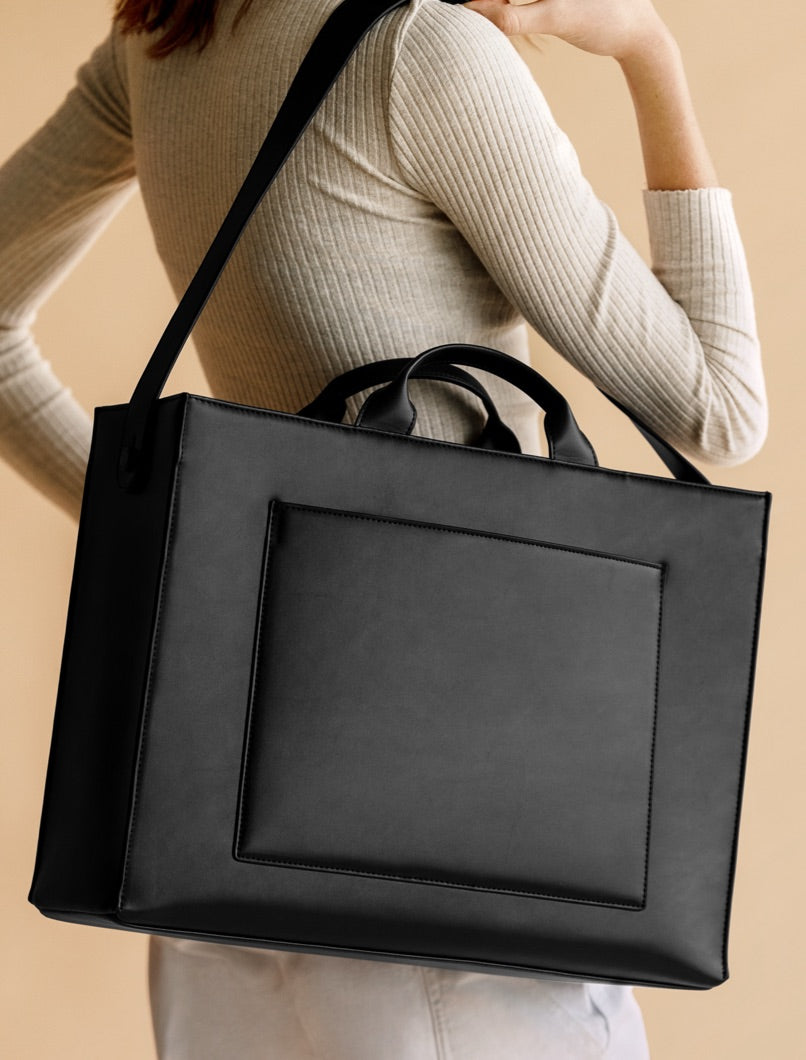 Vegan Leather
So you love the look of a leather bag. And the functionality of a leather bag. You just don't feel great about the "leather" of it all. We're not all vegan, but we respect the hell out of it. Not only does vegan leather help us show love for our animal friends, it requires 30% less energy and 20% less waste than regular leather. It's more water-resistant and easier to clean, too. So you can spend more of your time advocating for the things you believe in.
100% Organic Cotton
Our Made for Now Collection includes styles made of 100% organic cotton. We want to be better, more earth-conscious, and this is our first step. 100% organic cotton is a natural, versatile, eco-friendly material grown without toxic pesticides and GMOs.
@rachelnosco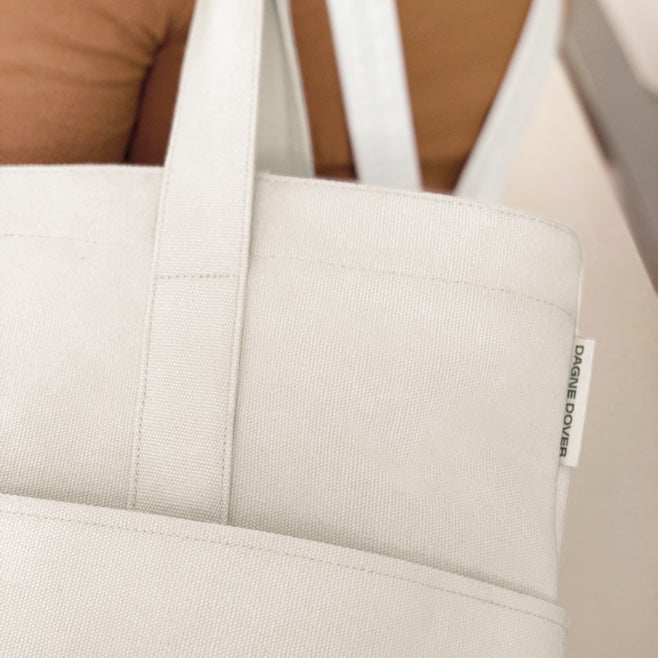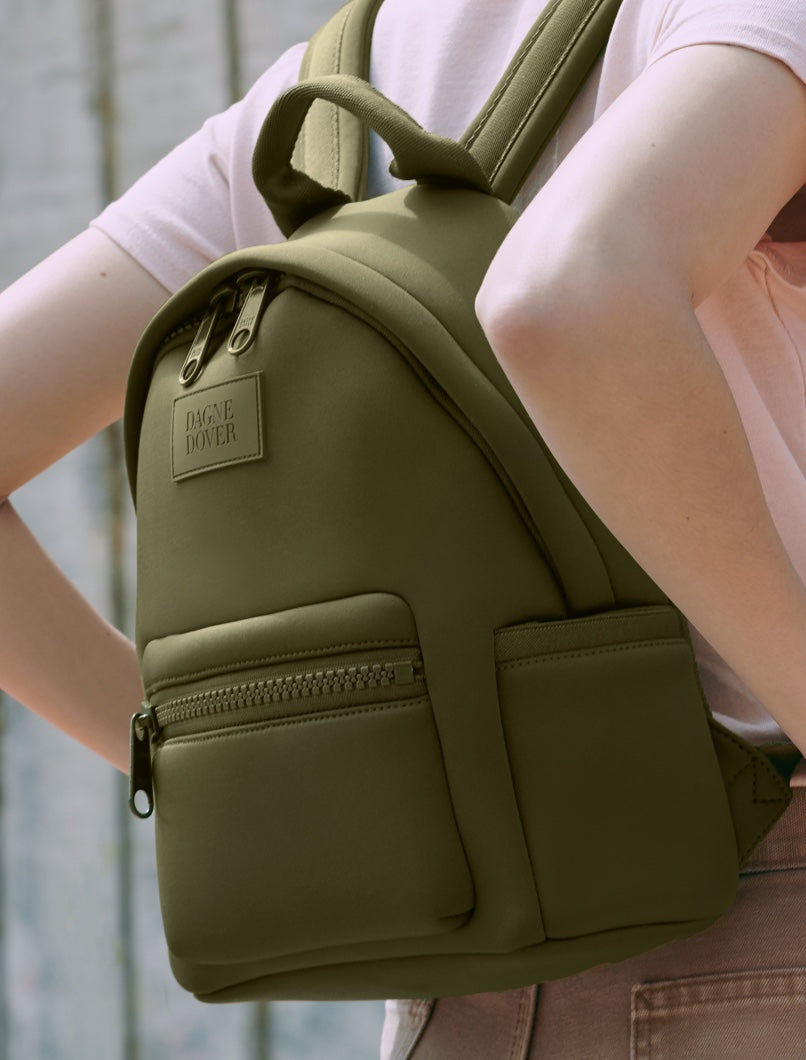 Neoprene Collection
We're still not sure how we feel about the word "athleisure", but until the next generation comes up with a new portmanteau, we'll go with it. And honestly, it's the perfect way to describe how our Neoprene Collection fits into people's lives. Neoprene and padded Air Mesh materials keep the performance top-notch, while the sleek design proves these products are versatile enough to go from gym to plane to weekend. The soft neoprene exteriors are lined with water-resistant polyester, and the oversized light-weight zippers ensure safe keeping. What's better is that it's easy to wash, and fits perfectly into the overhead compartment.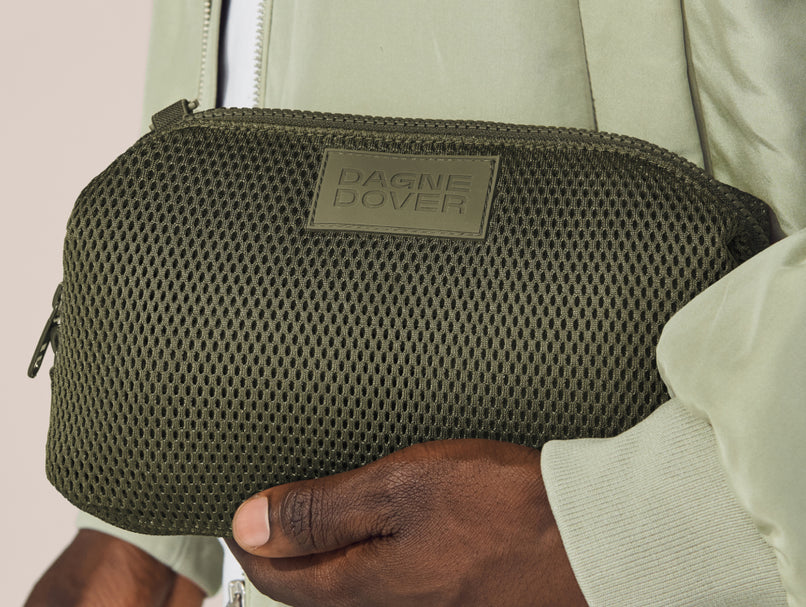 Air Mesh
Love the functionality and performance of neoprene, but want something low maintenance? Air Mesh is it. Floaty. Breathable. Eco-friendlier. Air Mesh is a 100% GRS (Global Recycled Standard) Certified fabric-way smartly created from plastic water bottles. It's 100% vegan, naturally wrinkle-free, and made to move. Weightless and airy, it has your back without weighing you down. While it's super lightweight, it offers the durable performance you need in a daily bag. Designed to float through every adventure.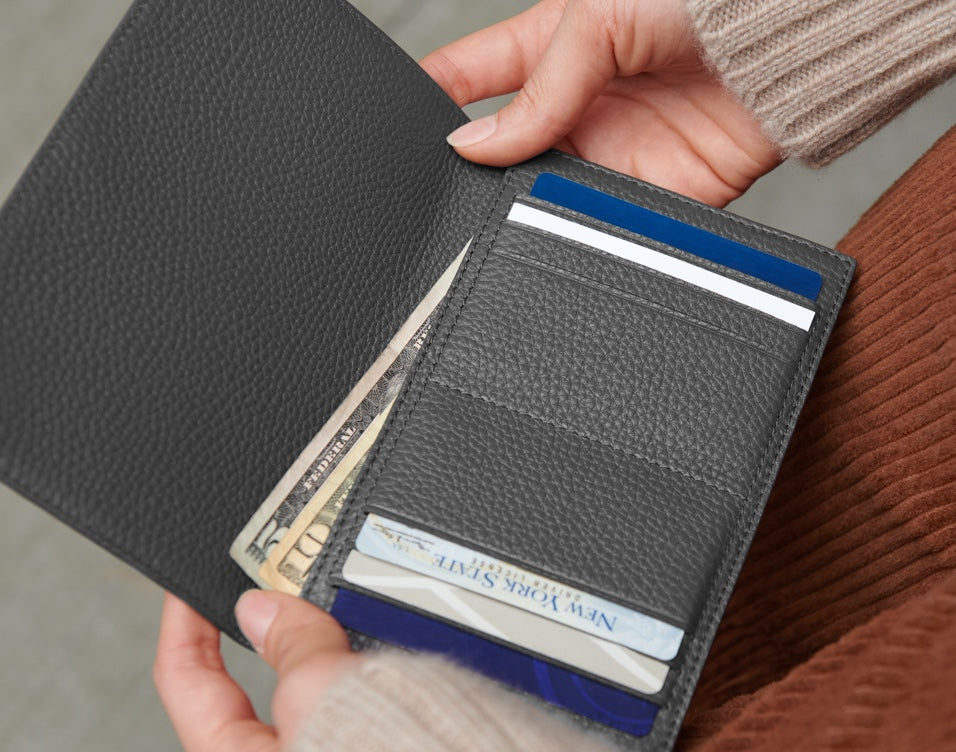 Leather Collection
With leather comes luxury. But unlike a lot of luxury, our Leather Edit maintains its functionality without losing its cool. Made of 100% genuine pebbled leather, drum dyed to perfection, with water-resistant polyester lining, and light-weight zinc alloy hardware, it's our #1 pick for those on the hunt for organized elevation. The entire collection is popular for its good looks, security, and thoughtfulness, with a touch of edginess. If only we could swipe right on a human that offered the same things.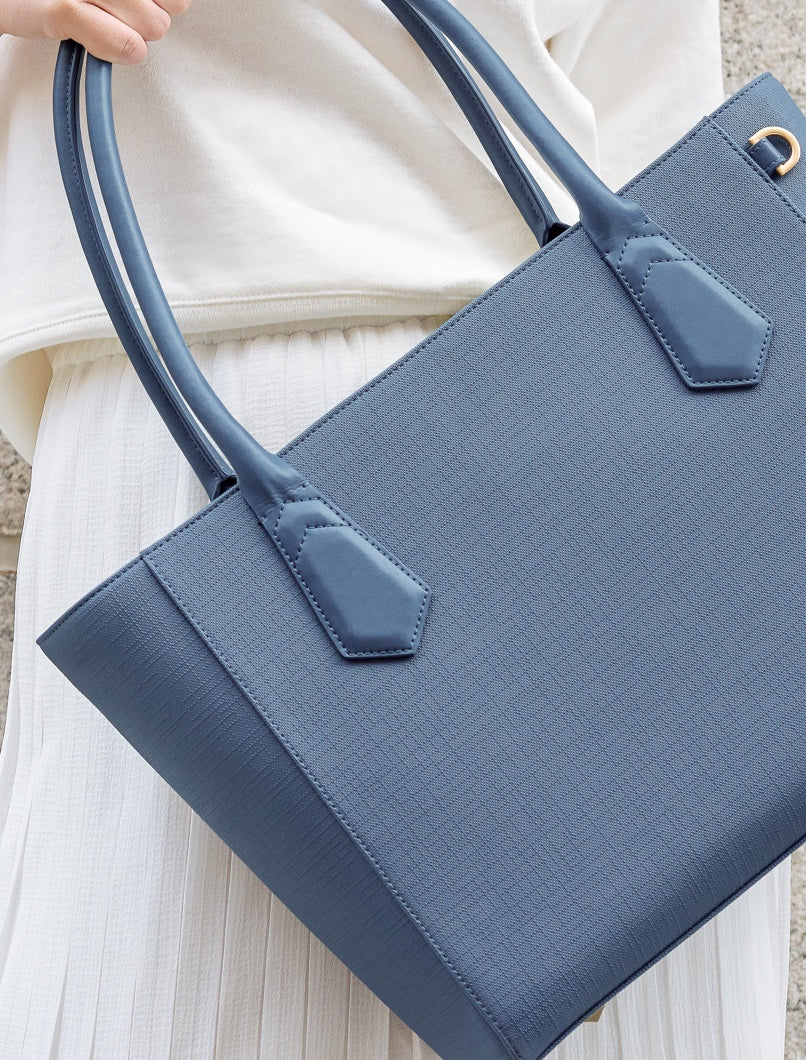 Signature Collection
Our first-born. The OGs. The ones that started it all. Made for the all day, every day, even the well-into-the-night kind of day. Made of our super durable, anti-stretch coated canvas shell, water-resistant polyester lining, and light-weight zinc alloy hardware, it's your go-to for ultimate versatility. This collection not only talks the talk but walks the walk. Runs the run. Or sits the sit, because sometimes you just need a minute.